JMG Pick and Carry Cranes allow lifting and moving the load, 100% electric, battery operated, able to work 8 hours non-stop.
They are a great alternative to traditional forklifts and they can also replace heavy lifting cranes. Compared to the most common equipment in the market, like telehandlers or forklift trucks, big cranes or carry deck cranes, pick and carry cranes have proven to be a better choice in terms of performances, precision of movements and compactness.
The lifter range features an innovative steering system that guaranting agility, precision and simultaneous movements.
Extremely compact and easy to manoeuvre, they are fully dismountable and therefore easy to be transported.
Versatility and precision.
Want to know more? Call Robert Kohler 757-478-0873 or email at rkohler@cranetechsolutions.com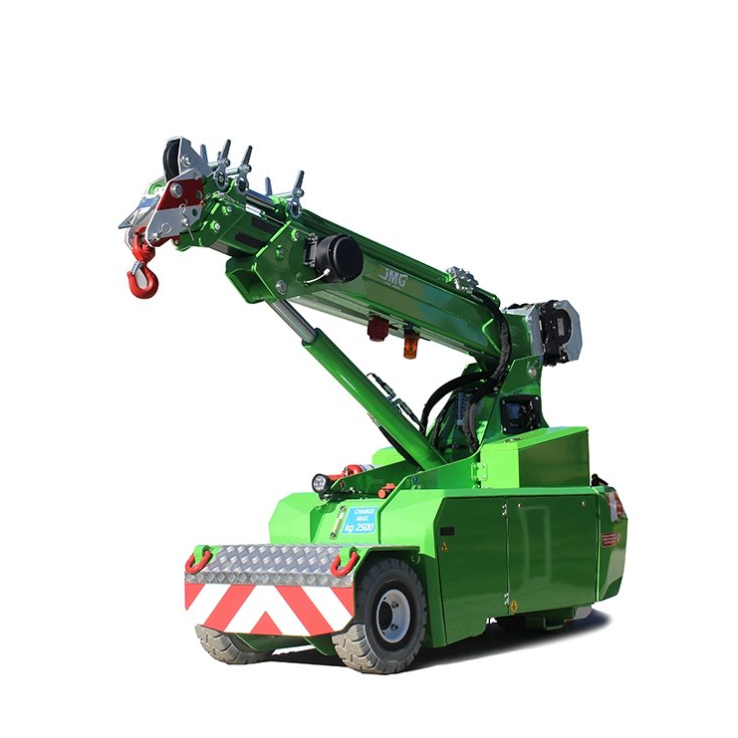 MC 25S - CAPACITY 25 T - 2.500 kg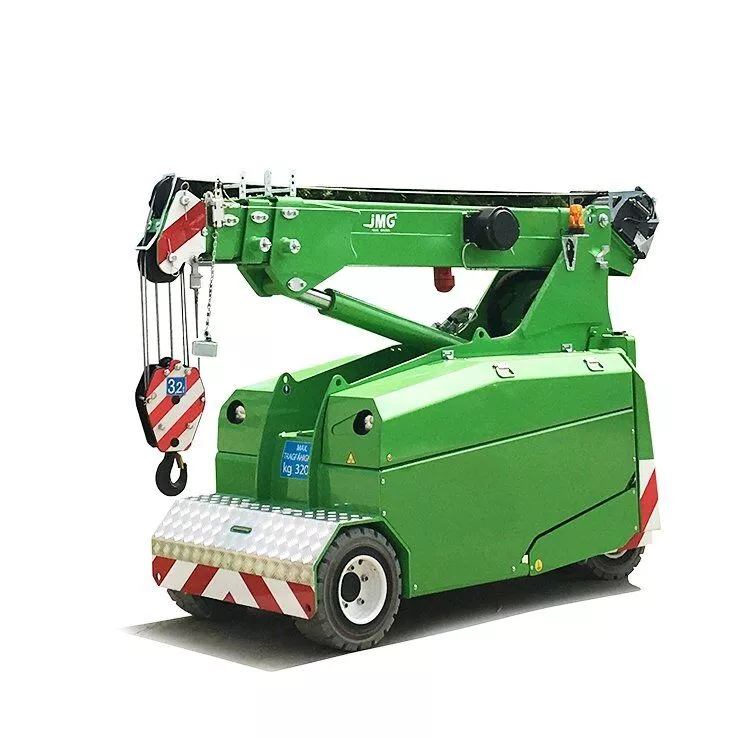 MC 32S - CAPACITY 3,2 T - 3.200 kg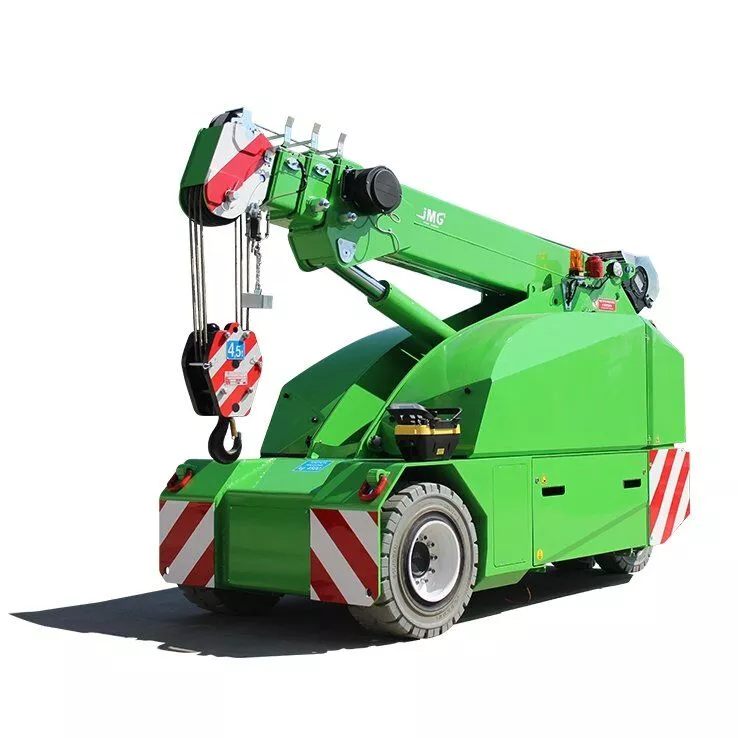 MC 45S - CAPACITY 4,5 T - 4.500 k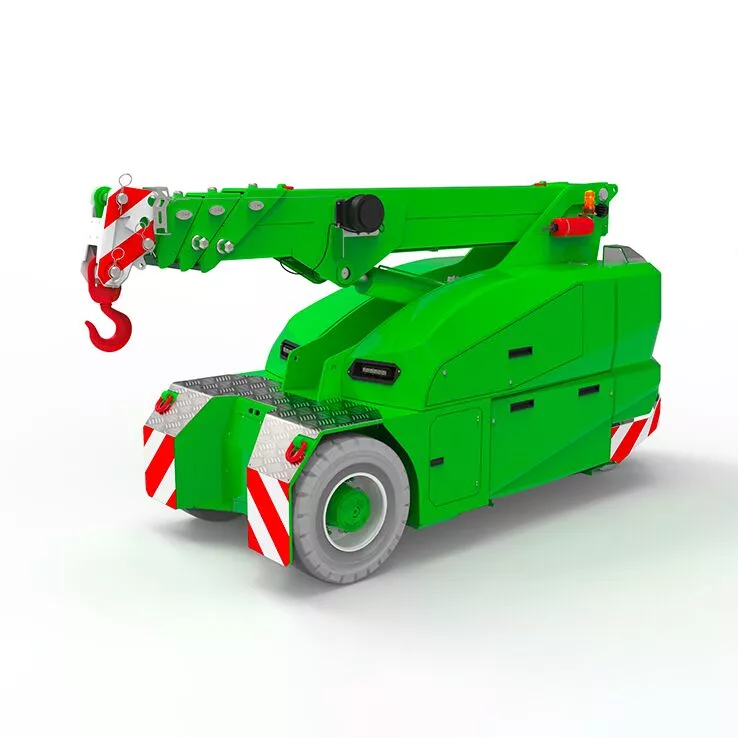 MC 70S - CAPACITY 7T - 7.000 kg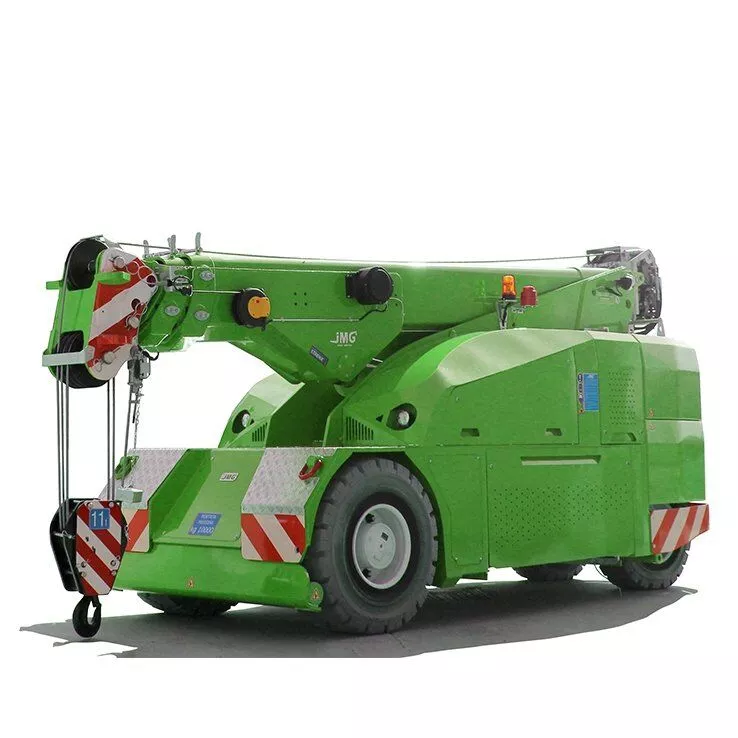 MC 100S - CAPACITY 10 T - 10.000 kg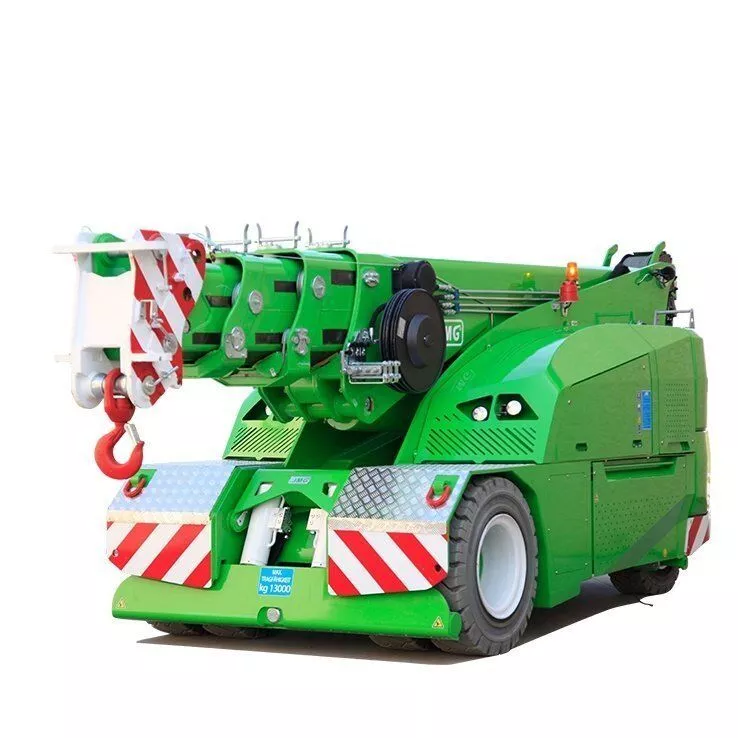 MC 130S - CAPACITY 13 T - 13.000 kg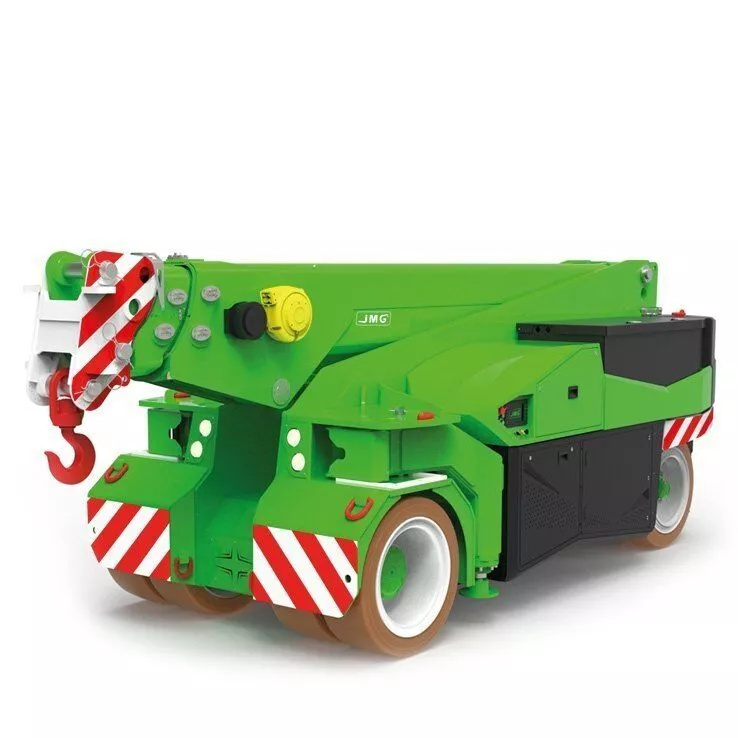 MC 180S - CAPACITY 18 T - 18.000 kg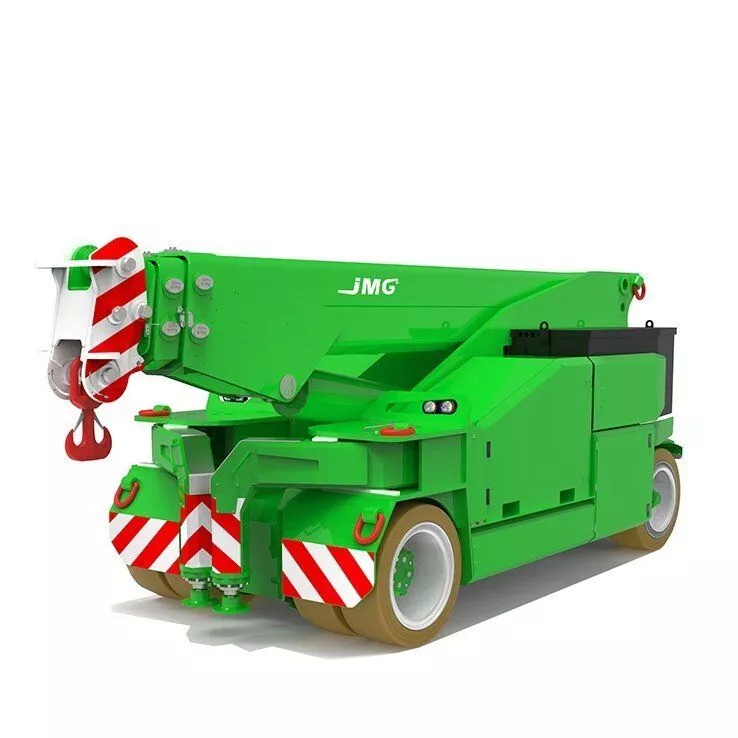 MC 250S - CAPACITY 25 T - 25.000 kg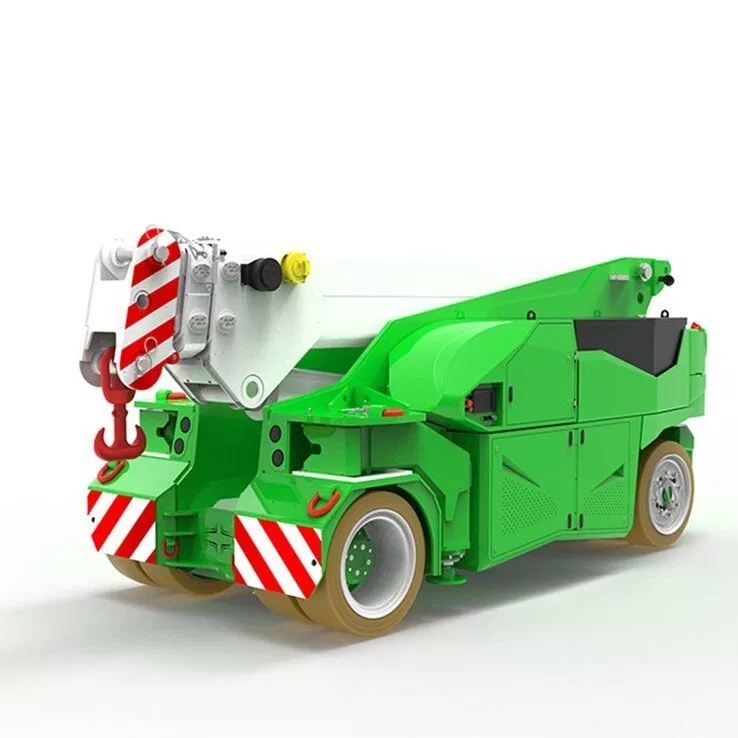 MC 300S - CAPACITY 30 T - 30.000 kg
MC 350S - CAPACITY 35 T - 35.000 kg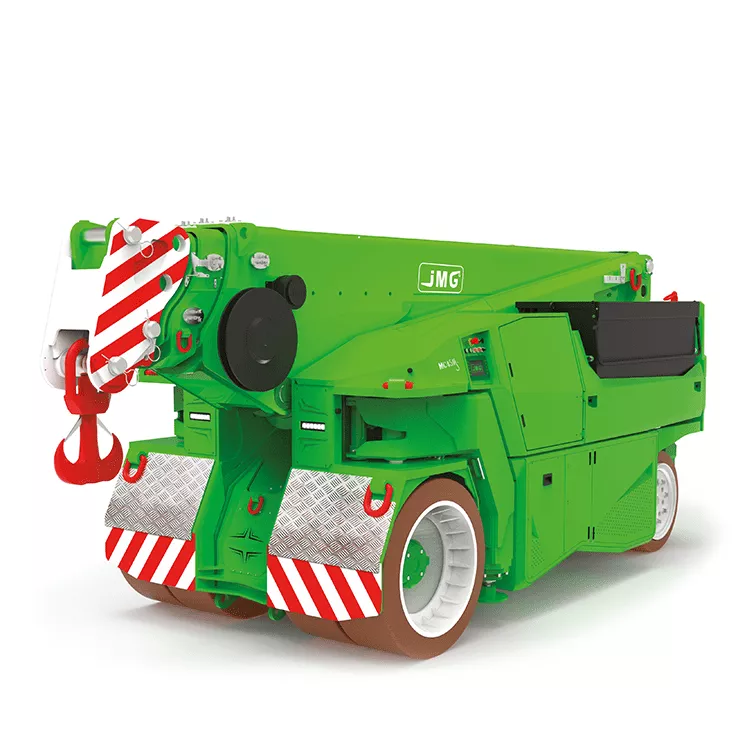 MC 450S - CAPACITY 45 T - 45.000 kg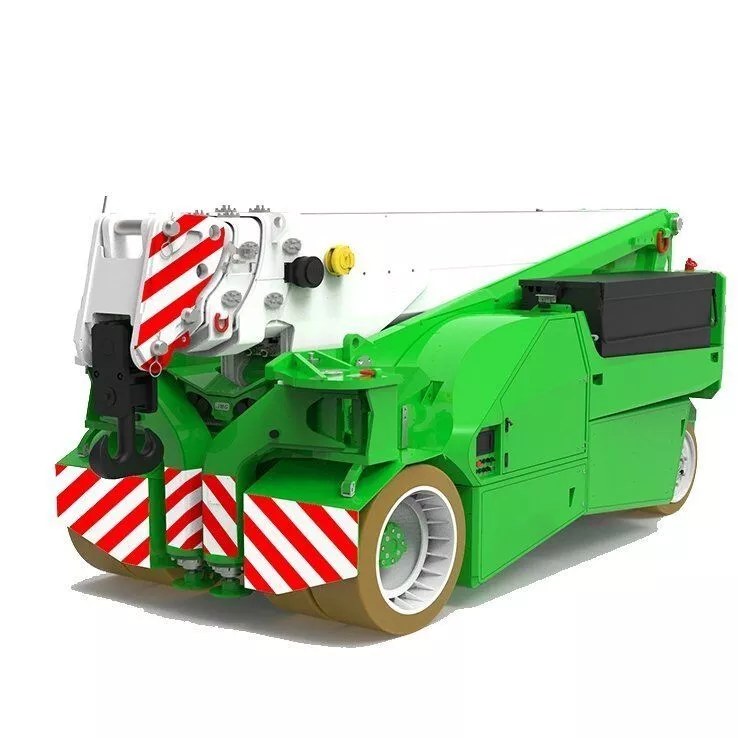 MC 580S - CAPACITY 58 T - 58.000 kg