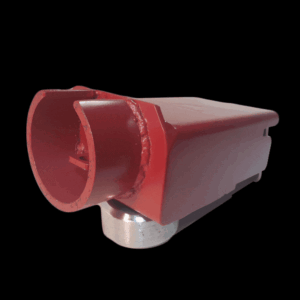 The *NCTTF estimates $25 Billon in cargo crime loss per year! Let the CARGOYLE Protect your profits.
Designed by a team of MIT, and EOD Veterans, the CARGOYLE is an unconventional design and is nearly impossible to defeat.
This patented cutting-edge lock system is designed specifically for cargo containers, ensuring state-of-the-art security and protection. Instead of locking in traditional locations, the CARGOYLE secures the hinge side of the container utilizing structural components of the container, deterring would-be thieves or non-payers of rent.
Real Container Security
Confidently safeguard your containers through an advanced security solution ensuring unrivaled protection and peace of mind throughout the logistics, shipping, and storage process with the Cargoyle locking system.
Propriety cut resistance surface
Corrosion resistant
Reusable
Features: 
7 Gauge steel
Designed to fit multiple locations
Effective against levers, grinders, saws, bolt cutters, torches, etc
2-layer security with puck lock (sold separately)
No modifications required for your shipping container
Heat treated steel made in the USA