CTS offers a wide variety of custom overhead crane installations with various weight capacities and offering a full range of services and ongoing service for the life of the install.
Contact the CTS Pittsburgh Office for more information: 724.453.0360
Extensive experience with overhead cranes
Mechanical / Electrical / OSHA – Crane inspections
Trouble shooting / diagnostic services
Overhead crane repairs Electrical / Mechanical
Laser runway surveys / Elevation / Straightness / Eccentricity
Runway repairs / Crane rail & tieback replacement
Overhead crane erection / start up and load testing
Overhead crane removal / Re-spans / Capacity up-grades
Complete modernization /Automation / Rewire / Control upgrades
Hard to find parts replacement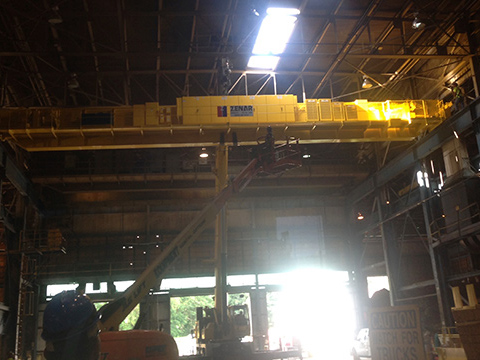 60 Ton
Overhead crane installation at crankshaft facility in the northeast. 60-ton capacity automated crane used to change dies for a 4-way press. A section of the facility's roof was removed for trolley installation. Three, 12 hour, days to install.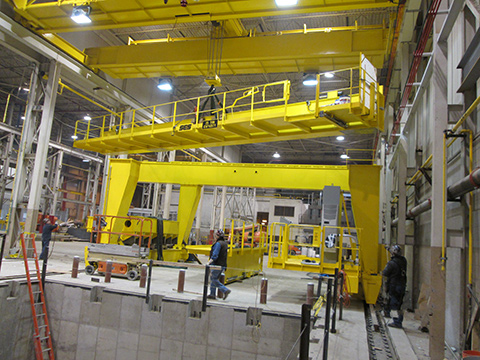 35 Ton
Automated gantry crane erection at a large forging mill in the north east. Erected 35-Ton gantry and start up. CTS also erected the overhead crane and runway structure in this building.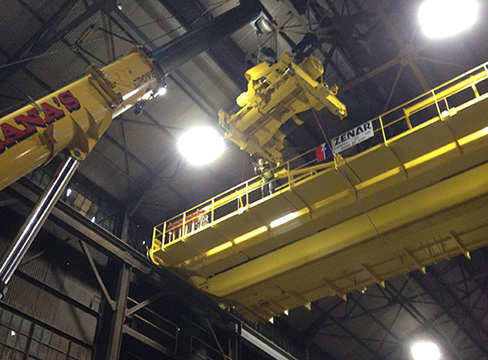 30 Ton
30-Ton capacity double trolley overhead crane installation in Pennsylvania. Very limited install space. Four day installation.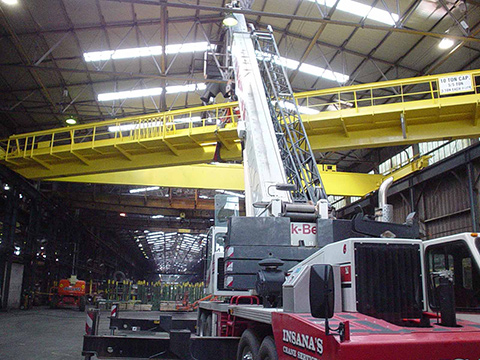 20 Ton
Overhead crane re-span - purchased three used 20-Ton cranes from a used crane dealer. Used the middle girder sections of the third crane to lengthen the first two cranes by ten feet. Rewired and installed both cranes in a pipe fabrication facility in Ambridge, PA.